Back To Blog
Insulation is among the most unappreciated function of the garage door. People often neglect the fact that doors of garages play an integral part in the insulation of the whole house. Just try to imagine how it would feel inside the house if your garage door is not as insulated as it is today. Imagine what that would do to your utility bills. But the good thing is that all garage doors are equipped with weatherstripping which covers the small gaps all around the door. This will keep the wind from swirling into your garage. This is made up of a flexible rubber that stretches every time the door operates. As a result, it can form a seal that stops air from flowing in and out of the garage.
Include the weather stripping in the regular door maintenance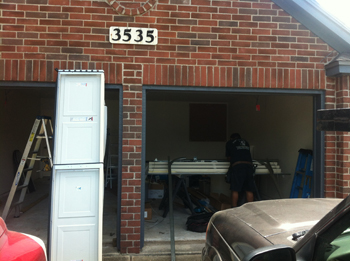 Give a good amount of consideration to the bottom seal and the rest of the weatherstripping when doing garage door maintenance. Most of the time, you only focus on garage door parts like the hinges, rollers, garage door bearings, and all metal-rubbing parts so that we forget about this rubber strip. The best thing you can do to make sure that the insulation of the garage door is intact is to check the rubber stripping all around the door. Be sure to take a closer look at the bottom part. Most often, the rubber gets damage if hit by a car, or a lawnmower. However, it can easily deteriorate in time. It could easily dry up and become inelastic. Once you notice that this is the condition of your rubber stripping; then it is time for a replacement.
Weatherstripping can be bought easily at any hardware store. They generally come in either brown or white color. Although you can install this rubber stripping on your own, after following the instructions given in the manual, it would still be a good idea to have professionals do it for you if you do not have enough experience with it. This will ensure that it will be installed properly and no amount of leak will put your whole home insulation in jeopardy. Contact our experts for more information!