Back To Blog
Garage doors are supposed to operate in a smooth and quiet manner, especially if you are using belt drive garage door opener. Do you hear weird sounds you never heard before from your garage? Or worse, does the noise wake you up? These should be a cause of alarm. In fact, technicians make use of the sound the garage doors make to diagnose its problem. Whatever causes the noise, it is best to figure it out and put an end to it, not just to stop being disturbed but also to prevent recurring problem.
What Causes Noise?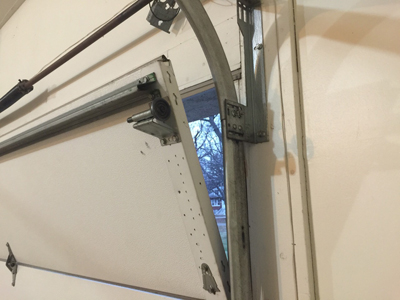 Like other major appliance at home, garage doors produce some noise, and you will know when yours is alarming based on how it worked the first time it was installed. There are a number of reasons why it becomes noisy. A common issue is friction. As the garage door opener ages, parts can lose lubrication and noisily move against each other. Additionally, the bolts and screws can loosen up and the other garage door parts might have worn out and require replacement. These normal wear and tear conditions can cause the opener to get noisy. If you know that your opener is an old model, it may have noises that are due to different causes. These needs to be attended quickly before becoming a major safety concern.
Some homeowners try to deal with the noise by lubricating some of the moving parts. There are numerous lubricants specially made for openers, but others that are silicon-based can work. However, there are those who rely their doors to professionals. Garage door repair Millburn experts suggest contacting professionals especially if you are in doubt proceeding with the lubrication, since you will never know what truly causes the noise until it is thoroughly checked by a skilled technician.